Value for Money
Improving Services, Maximising Budgets
Budget cuts cause significant pressure on our services and to our people delivering them. You have to make extremely difficult and challenging decisions on what can be delivered and how best to deliver it. You also have to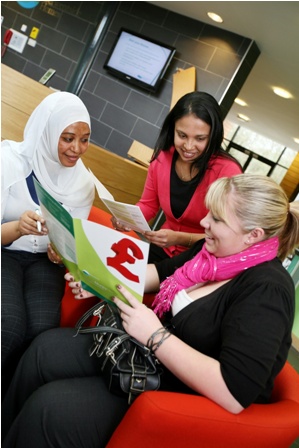 demonstrate that you are providing value for money services for your customers.
Most organisations have weeded out those smaller or easier elements of inefficiency in their organisations. The continued challenge on our resources means that we're now into Transformational Change. This is not easy. This means culture change as well as service and structure organisational re-design.
We know what good VfM is as we deliver it.
"I was very impressed with the quality of the tender submission, which was well researched and included areas which added value to the original proposal; the price was competitive. In terms of the work itself, it was completed efficiently, YCChange really made the best use of the time available..."
Bev Compton, Deputy Director Policy and Performance,
North East Lincolnshire Council
We can help you work out the "What" you are going to deliver and the "How" to best deliver it, ensuring that you do make change happen and that the impact is a positive experience.
Strategic Approach
Your customers should be driving your agenda. We can work with you and your customers to identify what their priorities are. Then you face the challenge of how you are going to deliver services in the most cost efficient and effective way. We can work up business cases and options for delivery based on analysis, diagnostic, systems and process review, involvement groups with your staff, Board, Members and your partners and challenges around comparative costs and quality of services. We will develop your VfM Strategy with you and train others to embed this as part of your culture.
Shared Services
We have a track record in working with organisations to support a shared agenda – be this purely services or management and organisational capacity too. Our 6P Model has provided organisations with a holistic framework to prepare the business cases. We are clear that "shared" means a working together of cultures and trust as well as business and service design. We can support you in achieving this.
Partnership Working
Effective partnership working supports value for money services and can make a huge difference for the people
living in your area. We can work with you and your partners to ensure you are maximising your intelligence, your skills set, your people, assets and finance. We provide a challenge to your partners to see if actions speak louder than words when it comes to joint-working.
System and Process Reviews
We have experienced colleagues to support you in challenging the way you currently deliver your services. We ensure you address this from an 'end to 'end' approach – as far as we're concerned it's all about your customer experience. We work with you to identify new and efficient ways of working. We don't just identify these for you – we do it with you and your stakeholders so that you are left with the skills and the commitment to making change happen.
Organisational Reviews
Often structures don't support VfM service delivery. We offer experience in restructuring organisations, based on the aspirations of service delivery to your customers. We will ensure full consultation and engagement with your staff and Trade Unions as an integral part of your change programme.
We can Help
VfM Stratergy Development
Staff,Board,Executive,Partner and Customer Training
VfM Service Reviews
Benchmarking
Organisational ReviewCritical Friend
---