Shared Services
Sharing with other organisations can result in big cost savings, but can also bring with it problems in adapting to thechanges required, especially political ones with a big and small "P".
YCChange..."came to work with us during a period of significant change as we were exploring shared services across two councils."

"led on developing business cases for a shared procurement service and HR services."

"magnificent job in supporting our staff to understand and engage with the process."

Chief Executive (Policy, Strategy and Transformation)

Hambleton & Richmondshire District Councils

Sharing means the way you purchase, how you deliver and where you deliver services from. Sharing may be logical for very many organisations, whether private or public, especially given the challenge on our resources.

From the shared telephone answering services used by many small businesses, to the shared support functions, to the shared recycling services which may make sense for many local authorities, there are opportunities everywhere. However, the organisations sharing have to be clear on why they are doing it, and this has to be decided together and fit with each organisation's formal corporate plan.

Honesty and transparency are an essential ingredient to making this work. YCChange will help to define the purpose in a SMART way (i.e. specific, measurable and within an agreed time frame).



We Can Help

• Strategic Visioning
• Support through Critical Friend Role
• Business Case Development
• Facilitation with Top Teams
• Financial, Risk and Performance Challenge
• Planned approach to Engagement and Communications



Once the goal has been agreed, YCChange can help you to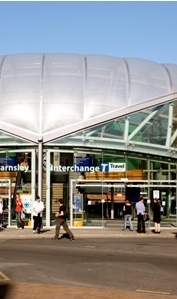 measure and plan for the impact it will have on the organisation. This could be financial, it could be the effect on the staffing levels and training requirements, it could mean moving the office. Throughout it all, we can never communicate, communicate and communicate enough with everybody concerned. We must also celebrate the successes along the way and make sure we can track what improvements are being made.
"...pursuing shared services and shared Chief Executive and management arrangements. I wanted external, objective challenge on our Project Board and hence invited Yvonne in to fulfil that role – which she did exceptionally well."

"...Yvonne asked the challenging questions required and identified those areas of risks we needed to tackle. Her 6P model for excellence was used as the Business Appraisal model to ensure that we looked holistically at how we may share services which we found extremely useful. This focused our attention at vital aspects to the whole project such as communications, performance and clear measurable outcomes."


Peter Simpson
Chief Executive
Hambleton District Council
---