Inspections and Assessment
Every successful organisation has to have a few rules, some way in which to make sure that everything is proceeding according to plan. When an organisation is going through a change, it needs to be able to measure that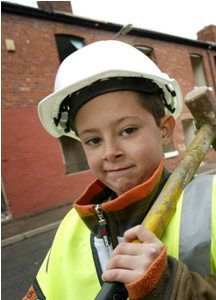 change, and judge whether expectations are being met.
"We are over the moon that we've finally got the recognition we deserved. Four years ago we were classified as "weak" and now we're "excellent". The YCChange team were absolutely fantastic – they stretched us and challenged us every step of the way."
Strategic Director

Selby District Council
What we are sure about is that the process of Inspection and Assessment will change – but the ability to challenge what you do, get your customers to determine what success looks like and share good practice across our public sector partners, will always remain.
"We have just completed a full mock inspection with YCChange and it has been one of the best investments we have ever made."
"...this was money well spent. The inspection team were experienced professionals who were thorough and challenging and clearly knew their areas of expertise."
"...We now have a detailed improvement plan which we know will drive us towards excellence for ourselves and our customers as well as a motivated workforce who are up for the challenge."
Geraldine Wilcox
Chief Executive
Derwentside Homes
We can help
• Full Service or Short Notice Inspection
• Document Critique
• Coaching interviews
• SMART Improvement Planning
• Strategy and Process Development
• Challenge against Good Practice


Many of the YCChange Team are trained Inspectors and all of our consultants can help you to develop efficient and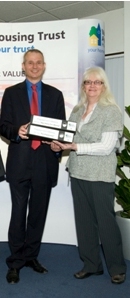 effective business processes which are only in place because they make a difference for your customers. We help you to analyse your business process and define it. We can help you develop SMART improvement plans so that you know what you are aiming for and can manage the progress you are making.
"YCChange advised us and acted as a critical friend for our short notice inspection. We really appreciated their objectivity and openness...which meant we were able to meet all our milestones. We then went on to achieve our overall objectives of promising prospects for improvement."
"...This made a real difference to everyone's confidence in getting inspection ready. Staff particularly valued the feedback from their sessions which was provided verbally and sent on to them after."
Say Leddington
Head of Business Improvement
Wandle Housing Association
"Yvonne supported myself and my colleagues through inspection - and not only did she provide excellent skills, capacity and approach in the areas of work specifically appointed for, but supported the inspection through her general challenge, planning and organisation, evidence collection, preparing and motivating the staff being interviewed to help them put their best foot forward."
Tim Harris
Interim Chief Executive
Homes in Havering
We concentrate on involving everybody, being an independent critical friend and supporting you throughout. Most of all we concentrate on what you are doing that is making things better for your customers.