Diversity
Knowing your customers and your staff is key to having highly tailored services and a highly motivated workforce.
We are all different. We have different views.
YCChange can work with you to make sure that you and your organisation are equipped to embrace and celebrate equality and diversity.
The Equality Act 2010 brings in new, simplified legislation to make sure life is fair for everyone, supporting community cohesion and a richness to living. The new Act not only covers race, disability, gender and transgender, sexuality, religion and beliefs and age but also law to support new mums, carers, those trying to get a job,equal pay, buying goods and services and to help those where being born in a certain place puts you at a disadvantage.
"I employed Yvonne as our Equality and Diversity Lead. She has not only provided us with a gap analysis and a direction for going forward in the future, but has been hands on in building the long term capacity of the organisation...Yvonne was an excellent colleague and I would have no hesitation in recommending her again for any E&D projects."
Tim Harris
Interim Chief Executive
Homes in Havering
We can help you train all your staff, your partners and your customers so that they understand what equalities and diversity mean and how they can improve services and their own lives as a result.
We can help
• Equalities and Diversity Strategy Development
• Customer Profiling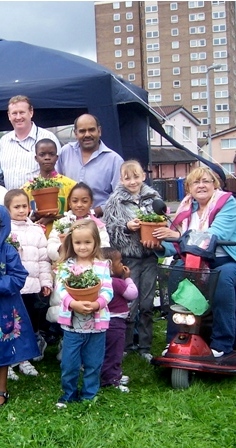 • Staff, Board, Customer and Partner Training
• Equality Impact Assessments
• Equality Act 2010
• Community Cohesion
We can make sure that your policies and your processes are not putting anyone at a disadvantage – we can help you "Equality Impact Assess" what you do.
Linking to our work on Customer Insight we can help you gather your customer profiling data and then help you change the way that you offer and design services to make this more efficient and more tailored to your customers.
"Yvonne has range and depth of skills that we could draw upon- cross cutting services such as equalities and diversity, value for money and access and customer focus - as well as front line service skills around income, asset management and repairs."
"Yvonne has great people skills and has worked very well with our Board, our managers and staff and our partners."
Tim Harris
Interim Chief Executive
Homes in Havering
---