Our Business Excellence Team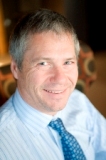 Andy Snowden is a performance and leadership consultant and coach, with direct employment experience in private, public and 'third' sectors. He has worked with the Public Sector and its partners, as a senior executive in local government over 20 years. His last full-time work in local government was as Programme Director of the huge Hull Recovery Programme after Audit Commission and DCLG intervention in 2003. Andy's professional background is in social housing, both housing management and programme delivery, where he is a longstanding Fellow of the Chartered Institute of Housing. Andy is also a non-executive Director of the NHS, for Hull Teaching PCT.
Brian has 20 years experience working in the housing sector in both public and private sectors. He has spent 10 years as property director for a number of housing associations. He has worked for the last 6 years as a freelance consultant and interim manager.
Download Brian's full CV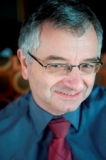 Brian is an experienced general manager with skills in public sector inspection, evidence-based assessment and evaluation, performance management , improvement planning, interviewing and facilitation. He has worked right across the public sector: in local government, for the Audit Commission and for the Civil Service.
Celia is a professionally trained journalist with more than 25 years' experience working with the private, public and third sectors. She moved from a successful career in journalism where she edited a number of weekly newspaper titles to a role as internal communications editor with an international chemical company. Following a period at the BBC as a senior programme publicist, she set up her own communications consultancy in 1999 and has worked extensively within the public sector advising and delivering on a wide range of communications initiatives including brand development, national profile-raising and stakeholder engagement. She is passionate about using communications tools and techniques to shape business development and growth.
Christina is a coach, mentor and consultant who focuses on developing the potential of individuals, teams and organisations. She believes in enabling and facilitating clients to build their own skills and capacity to sustain them over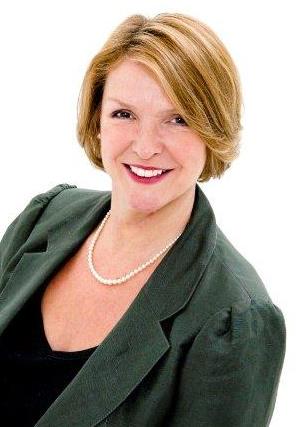 the longer term. She draws on a wealth of experience in the private and public sector to quickly establish rapport, trust and respect and to understand each client's unique perspective. She applies coaching and mentoring techniques with individuals and teams to provide a safe yet challenging environment for problem solving.
She is a member of the European Mentoring and Coaching Council, and she coaches private and public sector clients with a refreshing style that is both compassionate and inspirational.
Dave is a vastly experienced and successful consultant and interim manager specialising in customer service and customer management. Dave has worked across sectors including public private and charity, bringing the commercial acumen of some of the worlds leading telco's to these operations. Dave has over 20 years experience of driving operational and customer experience improvements and efficiencies; he brings a wide knowledge of high quality multi channel customer access operations.
A qualified trainer and member of the Chartered Institute of Personnel Development (CIPD) Debbie is an experienced trainer and consultant with over 18 years sales and management experience working for and with SME's, public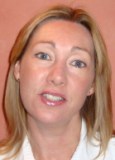 and corporate sector organisations mainly in the communication, local government and media sectors. Debbie specialises in the design, delivery and evaluation of learning and development programmes which include such subjects as Time Management, Delegation, Improving Motivation and Performance, Customer Services, Gaining Buy In to your Objectives, Presentation and all aspects of Interpersonal Skills and Sales as well as Workshop facilitation. Debbie is currently undertaking a CIPD qualification in HR. Debbie is fully committed to ensuring a programme is tailored to the specific requirements of customers; her experience, high energy and passion for her work and support for delegates is clearly demonstrated in the excellent references Debbie receives.
Diane is a highly qualified and experienced organisational psychologist and change management consultant. She worked as a senior manager in HR, IT, and OD roles at Manchester City Council and the British Council before setting up her own consultancy company in 1995. She specialises in strategic thinking and planning, culture change, service improvement and re-design, team and individual coaching, community involvement and engagement and partnership working. Diane is also a founder member and trustee of the Bacup Consortium Development Trust a local charity/social enterprise in Rossendale, East Lancashire and is a community representative on the Rossendale LSP.
Gillian is an interim manager with great experience and a high level of emotional intelligence. She has successfully developed and delivered organisational change within the public sector over a 20 year period. She is a consummate project manager delivering council comprehensive performance assessment (CPA) preparation, service improvement and peer reviews. An experienced Audit Commission Inspector Gillian carried out nine corporate assessment inspections and has undertaken numerous service inspections. She is a Non Executive Director for a Primary Care Trust (PCT) with a professional background in Environmental Health.
Ian Simpson provides specialist performance improvement and organisational development services to the public sector. He is an experienced Strategic Director of Local Government Services and a Performance Improvement Specialist. He has driven significant improvement at a corporate level and across public sector partnerships with proven abilities to direct and manage strategic change such as the creation of Unitary Authorities in Cheshire, developing a Joint Venture in Oldham and setting up Shared Services in Wales.
Ian is also skilled in programme and project management and an advocate of systems thinking. He is a professionally qualified Manager of Regulatory Services with success in leading multidisciplinary teams to service excellence in District, Unitary, Metropolitan and County Councils.
Jackie has over 25 years experience working in urban regeneration from involvement in the Priority Estates Programme and Estate Action, City Challenge and SRB, to current Neighbourhood Renewal programmes. Jackie has a track record of both commissioning and successfully tendering for programme and project delivery and is experienced in identifying and securing 'cocktails' of public and private sector funding.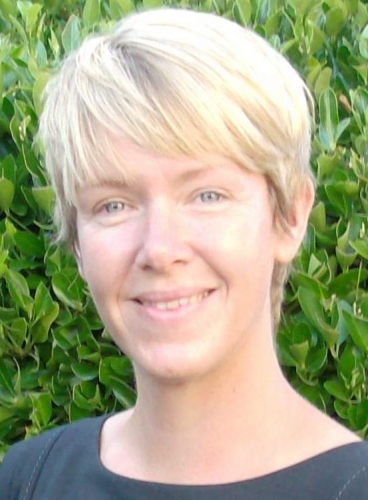 Jenny specialises in working with teams and across organisations to deliver sustainable efficiency savings and improve front line services. Her approach is to gain rapid understanding of complex issues and build relationships and influence to galvanise change through others. She has worked across the public sector, in local authorities, housing associations, a regional partnership and the police.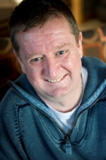 Jerry has many years experience working at executive level within insurance and banking, and more recently has undertaken strategic assignments within the public sector. Jerry's passion is developing both powerful teams and individuals, a lever he has used on numerous occasions to 'fix broken businesses' and drive forward strategic and cultural improvement. He has a track record of delivering and driving change across multiple functions and disciplines both from within the line and as a Programme.
Julie is a mature business woman with many years of successful business experience gained working within the public, private, financial services and retail sectors. She began her career in financial services in a training environment and
eventually left her senior management role within Risk Management to fulfill her love of helping others reach their potential in the self employed arena. She has gained substantial experience in the areas of business skills training, team development, appraisal and performance management, communications, change management and has a particular interest in developing new managers and leaders.
Julie Taylor is an experienced senior manager with over 19 year's extensive experience of working in the public and the third sector. She specialises in outcome based methodologies, performance and change management, partnership
working and service improvement. She has proven experience in delivery and project control and management of complex public service initiatives for local government and the private sector. Julie has led a busy local authority team which contributed to wider partnership outcomes therefore has a clear understanding of how to manage and strike the right balance to achieve successful solutions for all partners through collaborative approaches. Julie firmly believes that partnership approaches deliver value for money and quality outcomes for all and is motivated by the pursuit of tangible improvements at all stages of problem analysis and solution delivery through using performance information to drive improvement. She has a collaborative approach to management with a track record of supporting innovation and staff/user involvement in delivery and recognises that the success in achieving positive outcomes relies on changing and positively challenging behaviours.
Kate is a Supporting People specialist, a Fellow of the Chartered Institute of Housing, an affiliate audit commission inspector, a qualified coach and a certified NLP (Neuro-Linguistic Programming) practitioner.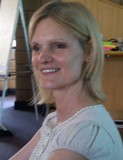 A Member of the Chartered Management Institute and Association of Business Psychologists, Laura is an experienced consultant and qualified trainer with over 20 years wide-ranging experience in public, private and third sector organisations encompassing health, social care, education and employment. Used to operating in a trouble-shooting role, her experience of mergers, externalisations and reconfiguration of services means that Laura has considerable experience of facilitating major change and managing projects. She specialises in Organisational Development, partnership working, community engagement, coaching and neuro-linguistics. Laura is dedicated to unlocking potential in an organisation and its people.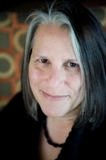 Lynne is a skilled and experienced individual with exceptional organisational and problem solving skills. She is able to work on her own initiative and under pressure with no compromise to quality. Lynne has worked in the Housing sector for 11 years and then moved to work with the Strategic Procurement Team and Family Service commissioners at Wakefield District Council to further Third Sector Engagement whilst employed at Fit4Funding. She has been volunteering herself since the age of 16 with a range of community groups. Her community consultation and engagement skills are excellent – she has been working with a diverse range of communities and volunteers for a significant length of time.
Lynne Duval is an experienced consultant with over 7 years experience in consultancy.. She provides housing management consultancy to a wide range of agencies operating within the public, private and not-for-profit sectors. LynneÙs back ground is as an experienced housing management professional. Lynne has assisted a large number of organisations with their preparations for inspection across the full range of housing management activity but particularly in the areas of allocations, rent collection, resident involvement and tenancy management. She has more recently specialised in allocations and homelessness.
Martinette has worked at a senior level for over 7 years within the public sector, latterly within the housing sector. During that time she has been responsible for supporting the set up of an ALMO, including TUPE arrangements and policy alignment, Strategic Planning, Health and Safety, Quality and Performance, Human Resources, Organisational Development, Media/Communication and Governance.
Martinette has great interpersonal skills and works well with all stakeholders, Councillors, Board members, senior managers and front line staff.
Neil Hind is an experienced project and programme manager with extensive procurement knowledge within both the public and private sector. Neil has excellent interpersonal and communication skills with experience of managing stakeholders within all levels of organisations. Neil also has a proven track record of successful project and programme delivery, undertaking and managing procurement activities, eProcurement system implementation and business process re-engineering. He is MBA qualified and an affiliate to the Chartered Institute of Purchasing and Supply (CIPS).
With twenty-five years experience of working in the public and voluntary sectors, Theresa is a highly motivated trainer, facilitator, coach, leader and manager with proven delivery within complex environments. She brings to her work a wealth of experience gained from roles in training management and delivery, organisational development, customer service improvement, staff and organisational effectiveness, talent development, public sector regulation, performance improvement, and equality and diversity.
Tim has 37 years experience within a range of Housing organisations. In 2003 he became Chief Executive of Berneslai Homes [the Barnsley ALMO] and successfully led them through two housing inspections gaining two stars with promising prospects for improvement. In 2006 Tim decided to become a Consultant / Interim Manager and in June 2006 became an Affiliate Housing Inspector with the Audit Commission.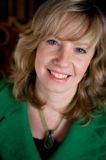 Yvonne Castle is an experienced consultant with over 17 years experience in service improvement. She provides interim management, consultancy and coaching working within the public, private and not-for-profit sectors. Yvonne previously worked as an Audit Commission Inspector and as Head of Corporate Improvement for a national consultancy company. Yvonne started out with a professional background in accountancy and audit then re-directed her career into organisational, service and people development.